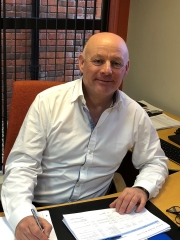 Arthur Dodds, Director
Tel.
028 9264 0730
Email.
arthurdoddsarthurdodds.co.uk
I have been engaged in financial planning since graduating from Queens University with an Honours Degree in Political Science and Economics in 1984. I count myself fortunate to have been engaged in a career that has brought me into contact with some great people, and have gained significant experience of all aspects of financial planning, with particular emphasis on tailored lifestyle planning for high net worth individuals.

With 30 years' experience of working with Corporate and individual clients I am more passionate now than ever about the vital role of a sound and well thought through financial plan in securing a fulfilling and enjoyable life, and the unfortunate consequences of failing to plan personal finances effectively.

In my spare time I am a proud dad of Jonathan, Michael and Mark, and participate enthusiastically but with mediocre results as a golfer and cyclist!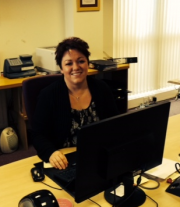 Carol McDowell, Practice Manager
Tel.
028 9264 0730
Email.
carolmcdowellarthurdodds.co.uk
I have been working within Financial Services for almost as long as Arthur and have amassed a vast level of knowledge and experience from my time working with larger, multi-national companies right through to smaller, niche practices.

My main priority is to ensure the client experience is a favourable one - seamless, unobtrusive and gratifying, and I take immense pride in making this happen.

My hobbies include spending time with my family, gardening and shopping!!
Clare Pollock, Client Support
Tel.
028 9264 0730
Email.
clarepollockarthurdodds.co.uk
I graduated from Queen's University Belfast in 2018 with a Master's degree in Electrical and Electronic Engineering. In the third year of my degree I gained industrial experience while working for Intel Corporation in England. Whist my role was varied, I developed my broad range of skills and gained invaluable business experience. I also achieved degree plus by completing the university InnovateHer business programme.

After some experience working in the industry, I have decided to pursue a career in financial services. I am really looking forward to this new challenge and excited to work towards achieving industry-recognised qualifications.

In my spare time I enjoy eating out, shopping and playing hockey.